Eddie Benton Jr. certainly turned on the heat during some cold, winter nights in Vermont. 
The Pittsburgh native, an alum of the famed Ozanam Basketball who helped lead Perry Traditional Academy to the 1991 State Championship, is best known for his collegiate playing career at the University of Vermont.  The point guard, who stands 5"11",  was the recipient of the prestigious Frances Pomeroy Naismith Award (1996) as the nation's top player less than 6 feet tall.  Benton poured in 2,474 points during his collegiate career. To this day, he is the Catamounts' all-time leading scorer. 
As a senior in 1996, he received the Bob Cousy Award as New England's top point guard.
When Benton graduated, his 2,474 points were second all-time in America East and third among New England Division I players. He held school records in 15 offensive categories — including field goals, free throws, 3-pointers and scoring average — and finished with the third-most assists of any Catamounts (458).
Benton, who became only the third NCAA Division I men's player to ever record 1,000 points before his 19th birthday, was one of three players to earn America East first-team honors four years in a row. He led the league in scoring twice and finished top-12 in the nation in scoring three times. His 54-point outburst against Drexel (Jan. 29, 1994) set the UVM and America East single-game record. 
After a brief professional career playing internationally, Benton moved from the court to the sidelines and began his coaching career. He has coached at every level and guided nearly 20 collegiate players to achieving All Conference honors..
He served as the head women's basketball coach of La Roche in his hometown. He held that position for eight years  and compiled 108 overall wins. He led La Roche to two consecutive Allegheny Mountain Collegiate Conference (AMCC) championships, back-to-back Division III Tournament appearances, and was named the AMCC Coach of the Year.  Under Benton's guidance, La Roche's Chantelle Jennings, Jessica Pitts, Casie Cygan, Amanda Garland and Marlis Graves all earned All-Conference honors.
He climbed to the Division I ranks and served as assistant for the women's  at Brown University, the University of Cincinnati, Duquesne University, and Saint Francis University (Pa.), helping lead three of those programs to postseason appearances.
At Duquesne, Benton was part of three straight 20-win seasons, Duquesne's first-ever NCAA Tournament appearance and a pair of WNIT appearances. In 2015-16, Benton helped coach Duquesne to a program record 28 victories and 13 Atlantic 10 Conference wins. The Dukes won their first-ever share of 1st place in the A-10 and also advanced to their first appearance in the finals at the A-10 Championship. For the first time in program history, the Dukes played in the NCAA Tournament, earning a #9 seed in the Bridgeport Region. Duquesne won its first-ever NCAA Tournament game when they defeated #8 seed Seton Hall 97-76 in the First Round. Additionally, Benton helped Duquesne set a program record with a 15-game winning streak and had a 19-game home winning streak dating back to December of 2014. For the eighth straight year, Duquesne won 20 games — in just 22 contests into the season.  Under Benton's guidance, April Robinson, Deva'Nyar Workman, Chassidy Ommogrosso, Wumi Agunbiade and Orsi Szecsi received All-Conference honors.
At Brown, he helped three players put their names in the record books. In 2018-19, Brown featured three active 1,000-point scorers for the first time in program history in Shayna Mehta '19, Justine Gaziano '20, and Erika Steeves '19. Benton helped guide the Bears' Class of 2019 – including Mehta, Steeves, Taylor Will, and Mary Butler – to become the highest scoring class in program history with 4,306 points. Mehta, who earned All-Conference honors, finished her career second at Brown in career scoring (1,785 points) and as the Bears' all-time leader in 3-pointers made (261).
Recently, Coach Benton was the assistant coach at Mississippi State where he helped coach the bulldogs.
"I've been training with Coach Eddie since I was in the 8th grade. He has always pushed me to reach my maximum potential. I wouldn't be the player I am today without him pushing me. Even as a pro, he's still helping me to elevate and take my game to the next level."
Brooque Williams
Former All-American player for California University at Pennsylvania and a current professional player in Italy
A two-time Coach of the Year, Daynia La-Force has spent more than two decades as a Division I college basketball coach after concluding her own playing career at Georgetown University.
Coach La-Force recently stepped away from the college bench for a season so she could follow her eldest son, former Florida State standout Terance Mann, as he embarked on his NBA rookie career as a LA Clipper and her youngest son Martin Mann, who plays for Pace University. She also took a timeout to marry her best friend, University of Vermont's All-Time Leading Scorer, Eddie Benton.
Most recently, Coach La-Force spent the 2021 season on the sidelines with the Atlanta Dream, WNBA. Her responsibilities included developing the guards and game preparation from scouting to practice prep. Her first stint in the WNBA
La-Force also worked with the WNBA's Connecticut Sun as an advance scout/volunteer coach and was part of the historic Sun team that reached the 2019 WNBA Finals for the first time since 2005.
The only female college basketball coach with a son currently in the NBA, La-Force's college coaching experience is extensive and varied. She has successfully coached in the Atlantic 10 (A-10), Northeast Conference (NEC) and Colonial Athletic Association (CAA).
From 2014 – 2019 she served as the head coach of the University of Rhode Island where she became the school's first minority woman head coach in any sport. At URI, she won more games in the first season than any previous coach in program history. She coached the Rams to 15 A-10 victories three consecutive years and won the program's first Ocean State Tournament Championship.
Under La-Force's direction, several players excelled and earned top honors including Charise Wilson. a 3-time All A-10 honoree who was 2014-15 A-10 Rookie of the Year. She also coached four of the top six shot blockers in URI's history: Dina Montrechuk set single game record with eight blocked shots against St. Louis and finished her career third in program history with 135 blocks; Jalissa Ross finished her career sixth all-time in blocks with 70; Tayra Melendez (2012-2016) finished second in team history with 154 blocks; Sam Tabakman (2102-16) had 132 and also was the league's Most Valuable Player in 2015-2016.
La-Force's coaching career started in New York where she was an assistant coach at St. John's and LIU Brooklyn. After a successful start in the head coaching ranks at the University of New Haven, La-Force earned her first Division I head coaching job at Northeastern University, a position she held for nearly a decade. She rebuilt the Huskies program, led the team to its first 17 win season (including 10 conference victories) and was named CAA Coach of the Year.  She directed Northeastern to historic victories over CAA powers, including  James Madison, Old Dominion and Delaware. In six of her eight seasons, La-Force and the Huskies exceeded preseason coaches' poll expectations.
La-Force not only constructed the program, she built the players as well. Under La-Force's reign, every player reached a new personal best mark.  With La-Force at the helm, 10 Huskies earned All-CAA honors.
She coached  Jewel Tunstull to the program's first All-CAA First Team honor and first All-CAA Defensive Team nod. She guided A'lece Mark to an All-CAA Third Team selection and Amencie Mercier to the league's All-Academic Team.
For her efforts, she was named the CAA Coach of the  Year. This marked the second time in her career that she received that honor. She was named NYCAC Coach of the Year in her prior position at New Haven, where she coached Ashley Hill the 2005-06 Player of the Year and first team All-Conference selection, Ashley Hilton.
During her own play career at Georgetown, she was part of the 1993 Big East Championship team, helping lead the Hoyas to the Sweet 16 of the NCAA Tournament. She owns a psychology degree from Georgetown and a Master's Degree in School Psychology from LIU.
Away from the court, she is an active member of the community. She is a member of the National Women's Basketball Coaches Association (WNBA), the Black Coaches Association (BCA), Women of Color Coaches (WOC)  and serves on the board of the Girl Scouts of Southern New England. She recently established Mothers Against Racism and serves as the president of that non-profit organization.
In 2020, La-Force to married Eddie Benton, the All-Time Leading Scorer at the University of Vermont and father of Ny'Asia Benton and Eddie Benton III.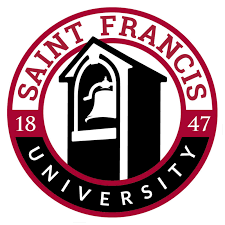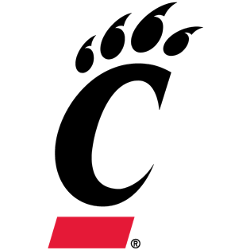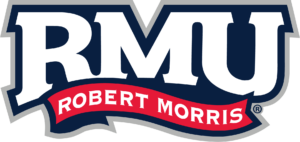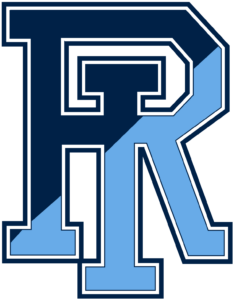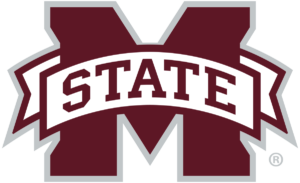 Join our mailing list today
Subscribe to hear more about BentForce Basketball